Little Arthur Independent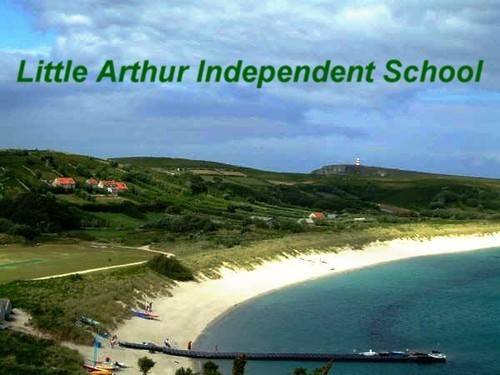 Home Education at Little Arthur Independent
From our home on the beautiful Isles of Scilly, Little Arthur Independent School have been specialising in affordable home-schooling resources for over 25 years.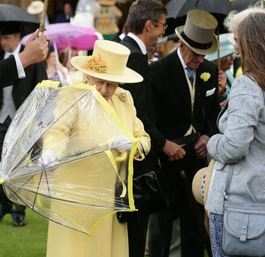 Our headteacher being presented to HRH Queen Elizabeth, June 2014
It is our aim to offer parents an alternative to school. Our KS3 courses cover the Maths, English and Science that children would cover in school but allow this learning to take place at home where the parent has control over the learning environment. At 14 we offer a choice of eleven International GCSE correspondence courses - not just the Maths, English and Biology type subjects normally offered in school but options like Environmental Management and Agriculture which are rarely available, even as home education courses, and for which there is a growing demand from young people themselves. Assignments are submitted by post and your tutor will mark and return work, answering any queries you may have. We find this personal approach far more effective than the "sample answers" or computer-generated responses often provided with courses.
With no government funds available to home-educators, we know that many parents are working to a tight budget. By keeping all our production and marking in house, we aim to keep our resources affordable to all - in fact, most of our courses are about half the cost of those available elsewhere.
What's included in our Correspondence Courses?
Tutor Marked Assignments
Student file with learning materials
Recommended Textbook/s
CD of listening excerpts/mental tests (Key Stage 3 only)
Exam Information (IGCSE only)
Exam syllabus (IGCSE only)
Home education requires time and commitment from both child and parent but with the help of our resources we hope it will be a very rewarding process.
Little Arthur Independent School,
St Martins, Isles of Scilly, Cornwall, TR25 0QL